Why Buy Used?
If you've wondered why you should buy a used car, let Budget Car & Truck Sales in Columbus, GA give you the major advantages of purchasing a pre-owned vehicle. Buying a used car provides more value over a new car because you can buy it for a lower price, experience less depreciation, and get more options. New cars lose as much as 30% of their value in the first year after purchase;1 therefore, choosing a used car that's at least a year or two old would save you a lot of money. Because models with all the bells and whistles usually mean more money on a new vehicle, you can get that fully-loaded car, truck or SUV a couple of years later at a great deal, making a used car purchase a better value. Not to mention, you'll find the best deals in town on a used car, truck, SUV from Budget Car & Truck sales.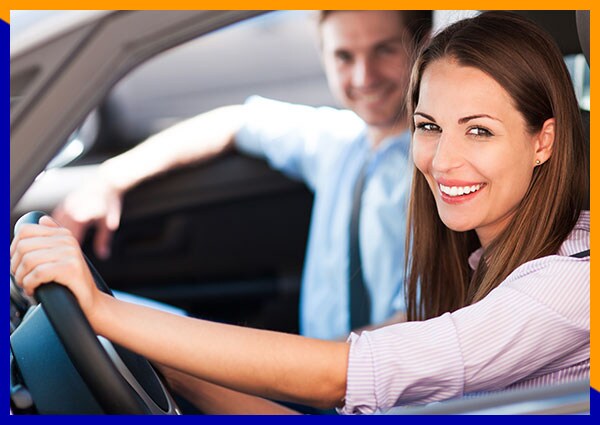 Less Risk
There was a time when cars would not make it to 100,000 miles, causing trepidation about used car purchases, but we are far from those days now. Rolling that odometer over to six digits is a common occurrence, and car manufacturers offer powertrain warranties that can last to half of that mileage or higher. Vehicle history reports provide extra peace of mind as well if you're concerned about an auto's past, and you'll get one with your vehicle from Budget Car & Truck Sales!

Lower Insurance Costs, Registration Fees, & Property Taxes
Insurance rates, some registration fees, and some property taxes base their amounts on the car's value, age, mileage, and other condition-related aspects. Choosing a used vehicle - with its lower value, and higher age and mileage - should save you money with all of those ownership expenses.
The reasons to buy used are numerous, and our inventory at Budget Car & Truck Sales is sure to have the vehicle you want to drive home. We can also help you save time and money with our on-site finance department. Browse our inventory online right now, and contact us today to take a test drive!
Ease Your Way Through Auto Financing at Budget Car And Truck Sales
Here at our used car dealership in Columbus AL, helping you find the right Car, Truck or SUV for your needs is only the first part of the equation. Once you find the perfect used vehicle for your lifestyle, the next step is to figure out auto financing so that you can make the leap from car-shopper to car-owner. Fortunately, our auto finance center is here to help you breeze through the auto financing process and find an affordable solution that works for your needs. We work with numerous lenders, and we're eager to help you take the next steps towards driving your dream car home to Auburn or beyond.